Buckling (J6)
$300
DOB: 10/08/17
Dam: Lil' Hill Farm MB Dilly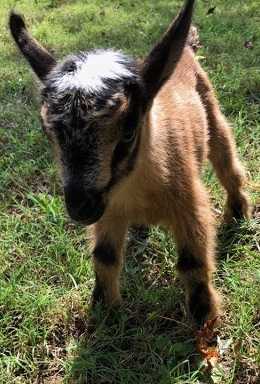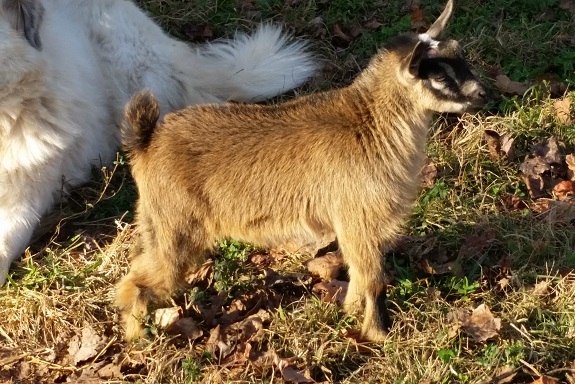 Kids Corral FIN Camille
$550 - Bred
DOB: 04/07/10
Sire: Lost Valley Jum Finnigan
Dam: Kids Corral LB Carmello Blu
Blue Eyes
Registered with ADGA, AGS, NDGA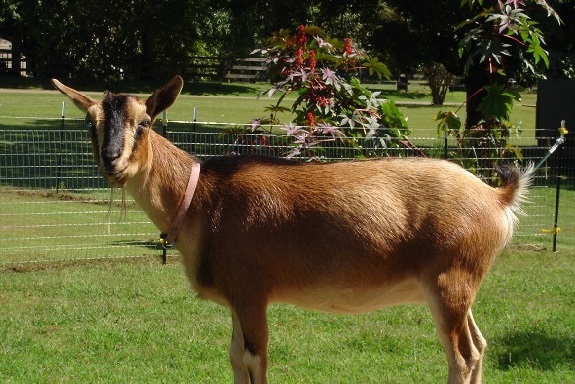 Camille is a peach, sweet and friendly, even a bit jealous of attention paid to the other goats. Camille is top goat around here. She gets on the highest spot she can find and looks out for her herd. So far she has saved them from numerous stray cats, squirrels and few sketchy wal-mart bags that pass by the paddock on a breeze
From a CAE and Johnes free herd. Camille is up to date on her CD&T Vaccine. She receives vitamin supplements and regular hoof trimmings.
Bred to Lil' Hill Farm Ring O' Fire *B (Cash)
Please refer to our SALES POLICY before reserving or purchasing an animal.
No single goat homes, please.